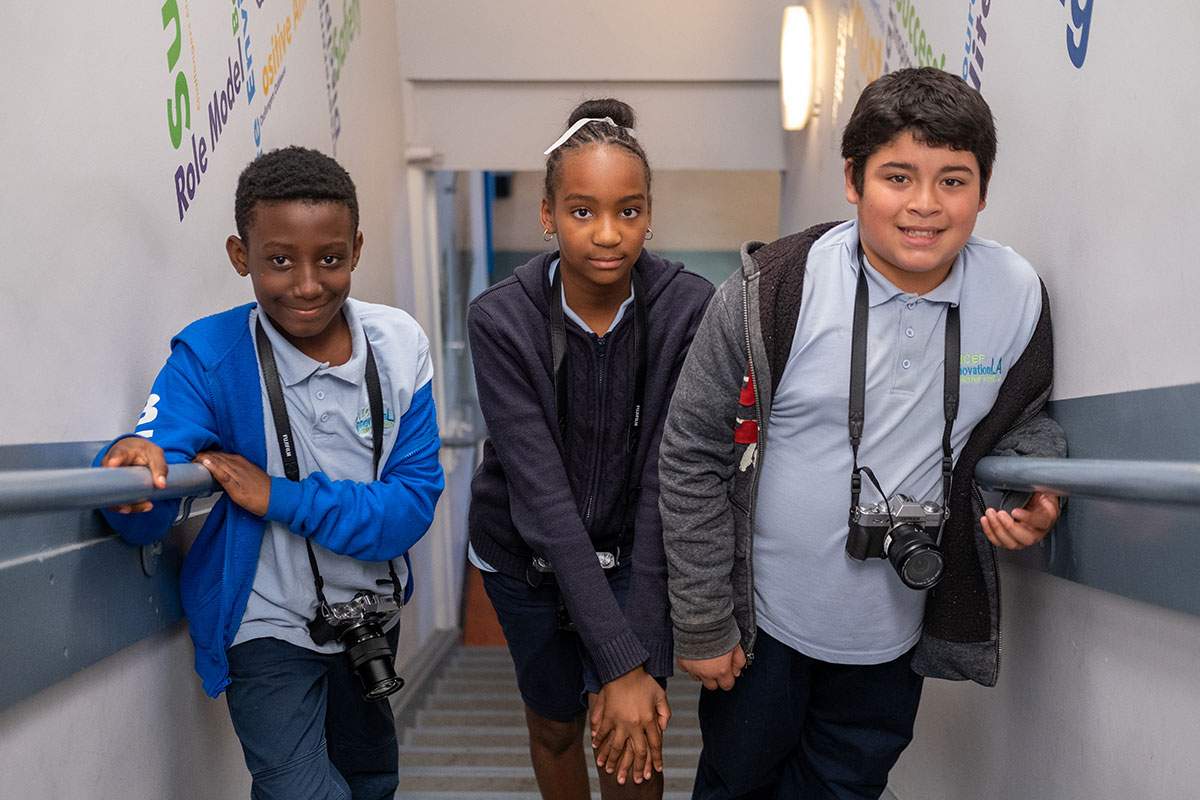 Photo by Kevin Weinstein
Basic Digital Photography for Teens (ages 12-14) with Jasmine Lord (In-Person Learning – One Week)
June 19, 2023




10:00 am - 1:00 pm

June 20, 2023




10:00 am - 1:00 pm

June 21, 2023




10:00 am - 1:00 pm

June 22, 2023




10:00 am - 1:00 pm

June 23, 2023




10:00 am - 1:00 pm
In-Person Learning

This week-long course for teens (ages 12-14) is designed to introduce students to the fundamental operations, techniques, and critical vocabulary of digital photography. Students will learn about the camera's basic and advanced settings in an effort to make beautiful photographs, all while having fun. The class will cover technical information such as shutter speed and aperture, white balance, image quality, and compositional methods to help students develop their vision as budding photographers. Students will have the opportunity to practice their understanding of topics covered in lectures through daily photographic assignments.
By the end of the course, students will be comfortable using the various controls of their specific cameras and will gain confidence in the way they approach different subjects photographically.
Open to students who own a digital Single Lens Reflex (SLR) or digital mirrorless camera capable of manual control settings. No point-and-shoot cameras are permitted.
"This class is incredibly fun. We do our morning critiques and discussions over tea and cookies. Students learn to provide critical feedback and praise. Although the class will be learning from photographic masters, students will learn that their photographic eye is to be trusted. We finish the class with a mock ad agency set-up as we go through the process of looking at each others' work without bias. Words cannot express how much fun and how rewarding it is to teach this class." – Jasmine Lord

Jasmine Lord (https://www.jasminelord.com/) is a Los Angeles-based camera woman who shoots runway and backstage for fashion weeks in North America as well as working on documentaries, commercials and live events. She graduated with a Bachelor of Arts from Charles Sturt University in Wagga Wagga, Australia, majoring in Screen and Stage, then continued her film education through camera assistant internship programs at the Australian Film Television & Radio School & with ARRI Australia respectively.
One Week (Five Sessions)
Dates: Monday-Friday, June 19 – 23, 10 am – 1 pm
Enrollment limit: 15 students
Skill/Experience level: Beginning. Ages 12-14 only.
Tuition: $435
Venue Phone: 323-380-7406
Venue Website: https://www.thymelearts.com
Address:
5481 Santa Monica Blvd.
,
Hollywood
,
90029
,
United States
Description:

Thymele Arts Building
The building is located on the northeast corner of Santa Monica Blvd and Western Ave. Please enter the building on Santa Monica Blvd. Once inside, please proceed to the 2nd floor via the stairs or elevator. On the second level, you will be greeted by an electronic billboard letting you know which room the class will be held in (The Shirley Dawn Room, The California Room, The Kansas Room OR The Common Room).
Parking
An underground parking structure can be found very close at:
1110 North Western Ave.
Hollywood, CA 90029
Please bring $5 cash to park in the parking lot. There is also street metered parking as well if you rather park on the street.