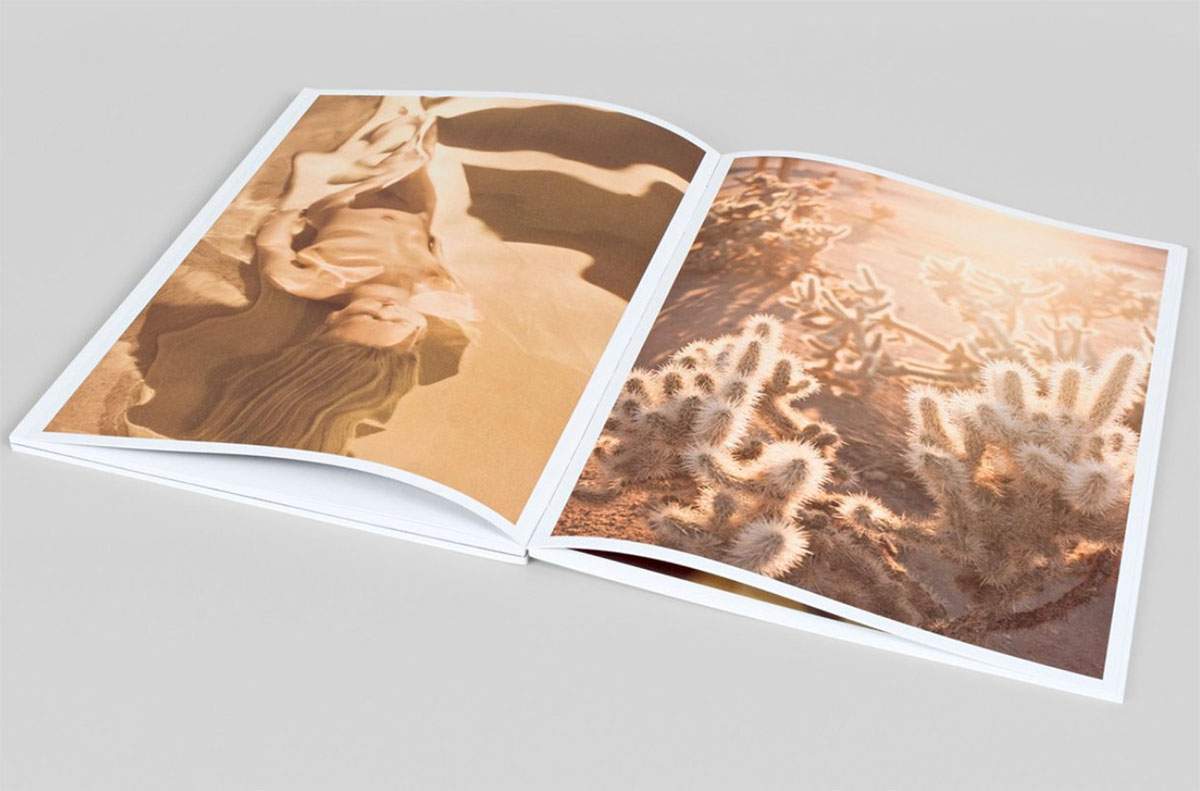 Photo by Mona Kuhn
The Creative Process of Making a Photo Book with Mona Kuhn (Webinar)
May 20, 2023




10:00 am - 11:30 am
This webinar focuses primarily on the creative process of making a photo book. Using her work as an example, Mona Kuhn will also offer a behind-the-scenes glimpse – the studio weekly workload, the editing process, the work relationship with book publisher, coordinating national and international exhibitions with galleries and museums, and aspects of self-promotion from art fairs to social media channels. Mona's goal with this presentation is to encourage photographers to pursue and fulfill their fine art creative careers.

Mona Kuhn (https://www.monakuhn.com/) is best known for her large-scale photographs of the human form. Acclaimed for her contemporary depictions, Kuhn is considered a leading artist in the world of figurative discourse. An underlaying current among Kuhn's works is her reflection on humanity's longing for spiritual connection and solidarity. As a result, her approach is unusual in that she develops close relationships with her subjects, resulting in images of remarkable intimacy, and creating the effect of people naked but comfortable in their own skin. In addition, Kuhn's playful combination of visual strategies, such as translucency explores our connectedness with the environment. A sublime sense of comfort and intelligence permeates her works, showing the human body in its most natural state as the artist continues to question the role of representation in photography.
Kuhn's work is in private and public collections worldwide, including The J. Paul Getty Museum, Los Angeles County Museum of Art, The Hammer Museum, Perez Art Museum Miami, Museum of Fine Arts, Houston, and the Kiyosato Museum in Japan. Her work has been exhibited at The Louvre Museum and Le Bal in Paris; The Whitechapel Gallery and Royal Academy of Arts in London; Musée de l'Elysée in Switzerland; Leopold Museum in Vienna Austria, The Polygon Gallery in Vancouver Canada, Taipei Fine Arts Museum in Taiwan and Australian Centre for Photography. Kuhn lives and works in Los Angeles.
Webinar – Online Learning Class via Zoom
This class is part of our Saturday "Webinar" series. These 90-minute online presentations, taught by leading leading professionals in the field, are designed to be informative and educational. A wide range of topics will be explored. Each webinar will end with Q&A from the audience.
A link for the Zoom webinar will be emailed to the attendees prior to the start date. Please read the instructions included in the email. If you have additional questions please contact Kevin Weinstein or Janis McGavin at info@lacphoto.org.
One Session
Dates: Saturday, May 20, 10-11:30 am, PST
Skill/Experience Level: Open to all levels.
Tuition: $55 Non-Members;$45 Members
Description:

This course will be meeting online via Zoom. We encourage you to install and test the software on your device prior to the class.